Project: Arce de cerc și cercuri

The presented projects are designed with the use of connectors for easy dimensioning of multiple constructions within a single project.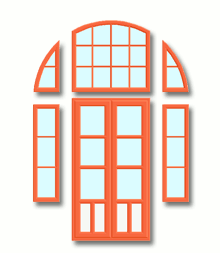 Position 1: Windows and entrance door with a fanlight
The predefined arc shape construction is selected as a basis for the first set of windows within the order. The user is expected to simply choose the shape and enter the radius of the arc. Then, the construction is divided into quarters with the use of straight bars. As a result the user can obtain several windows of different sizes.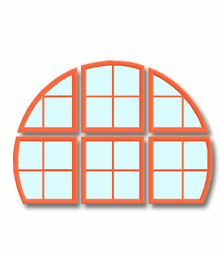 Position 2: "More than a semicircle"
The construction is built of six independent windows, all evenly dimensioned and curved, providing a uniform oval shape.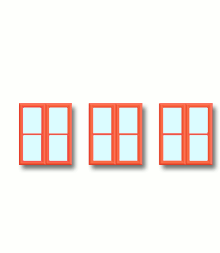 Position 3: Rectangular windows
Three rectangular two-sash constructions are possible to be presented as one item in an offer for a customer. Obviously, an alternative option is to save three separate windows within one order.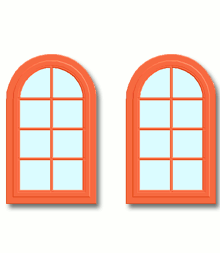 Position 4: Two arched windows
Similarly as in the 3rd position, identical windows are designed in one project with the use of connectors. This feature allows for designing easier - the constructions are symmetric. There is no necessity of checking the dimensions or spaces between the muntin bars in the other order position.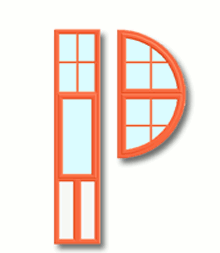 Position 5: "The letter P"
The design contains two windows: one rectangular and one in the shape of a semi-circle. They are placed close to each other so that they resemble the shape of the letter "P". Both constructions can be designed as one project, which additionally facilitates dimensioning, e.g. calculating appropriate heights of the bars.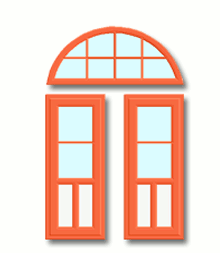 Position 6: Two windows with a fanlight
Based on the predefined shape of the arched window, two independent rectangular windows were designed together with a fanlight above them.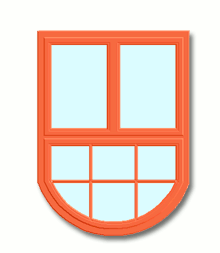 Position 7: "Inverse arch" window
The lower edge of the two-row construction is curved making the window "inversely arched". In the course of the design, the feature of moving a coordinate system was used, which allowed for easy calculation of dimensions.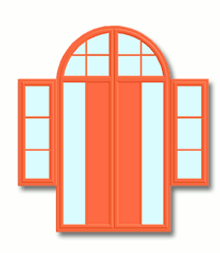 Position 8: Multi-sash construction
The construction is based on a rectangle which is later modified by adding additional quarters. The interesting elements of the project are the two panels inserted along the structural bars.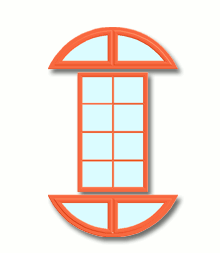 Position 9: "Spool"
The presented design has unusual aligning of windows. The effect was achieved with the use of a predefined circle shape with respect to which further elements of the design were later introduced.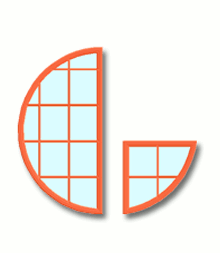 Position 10: "Less than ¾ of a circle"
The name of the construction is self-explanatory. The project of two quarters with fixed glazing was created on the basis of a predefined shape of a circle. The dimensions of each of the quarters were determined by the axis of a post. After inserting a frame and fillings, the design was supplemented with meshes of muntin bars of a predetermined colour and width.
Position 1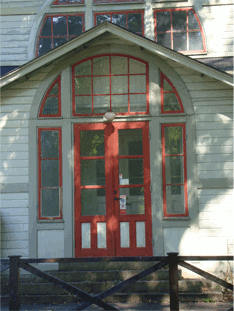 Position 2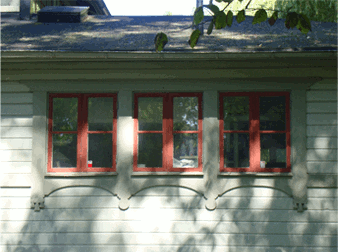 Position 3